Doughty Cup Winners
Details

Published: 19 November 2019
Despite challenging rain on Friday, the course stood up well for the Doughty Cup on Saturday.
Saturday
This years Doughty Cup went ahead despite the rain of Friday night, the course having stood up well to all the rain, even the pond on the 10th  which has not had any water in it for some time, is full and now a proper water hazard.  Played as a Texas Scramble there are always some great scores and this year was no exception. The team of Chris Morris, Erman Housein, Kirk House and Steve McCarthy won scoring an impressive 11 under par Nett 61 playing off a team handicap of 8.
 2nd
Patrick Ashton, Tony Mayhew, Steve Crowhurst and Brian Ridgeway, with a Nett 63 playing off a team handicap of 8.
 3rd
Chris Miles, Nick Mortimer, Nigel Hopkinson and Thomas Ashton with a Nett 65, again playing off a team handicap of 8.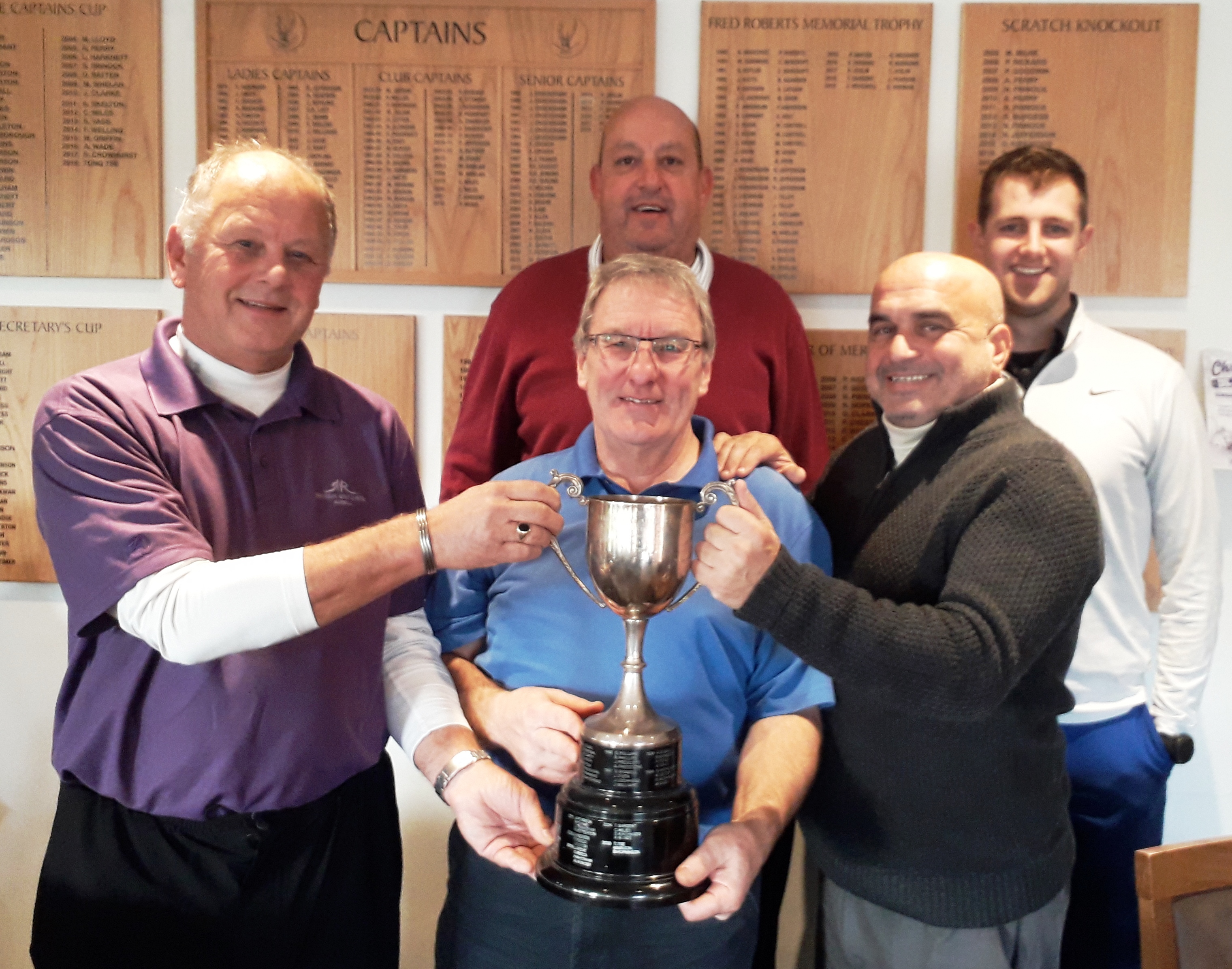 Opening times
Club House, Golf Course and Driving Range
Winter (November – March)
Club House: 8am-4pm
Golf Course: 8am-4pm
Driving Range: 8am-8pm
Summer (April – October)
Club House: 7am-7pm
Golf Course: 7am-dark
Driving Range Mon-Fri: 7am-9pm
Driving Range Sat-Sun: 7am-8pm
Winter
Monday – Friday 9am-4pm
Weekends 8am-4pm
Summer
Monday – Friday 9am-7pm
Weekends 7am-7pm
Prices from
£9.80 per round
MORE